TransGlobal Education and Training (TET) is headed by our General Manager and Principal – Ms. Jane Tran.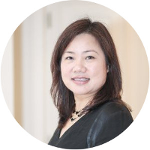 Jane has over 17 years of experience in international education. She has worked in various Australian institutions and is regarded by industry leaders as a 'marketing and business development expert' in South, South East Asia and the Middle East. Prior to establishing TET, Jane was a Director, Business Development at Swinburne University of Technology and Associate Director, Marketing and Recruitment at La Trobe University. Jane's expertise spans international profile building, market development, transnational program development, student recruitment and admissions, international communications, and training project development.
Jane's strategic knowledge in international market development is well supported by her real-life hands-on experience in different markets, which makes her consultancy unique.
Jane is one of the pioneers of the Vietnamese and Indian markets within Australia's international education sector. In Vietnam, she has established strong relationships with Vietnamese government bodies, the Ministry of Education and Training, Departments of Education, other government organisations, and top-tier universities and institutions.
> Contact Jane
TET's operation in Vietnam is supported by our Vietnam in-country staff: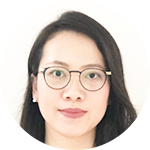 Ms. Ha Tran
Ha is our Vietnam in-country manager based in Hanoi. She provides in-country support for clients in the northern and central regions of Vietnam. She also works with the executive team based in Australia to develop the Vietnam market. Ha knows Australia well, having spent 6 years in Melbourne completing her graduate and postgraduate degrees in business.
> Contact Ha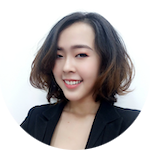 Ms. Phuong Trinh
Phuong is an International Education Coordinator based in Ho Chi Minh City. She provides in-country support for clients in the southern region of Vietnam.
> Contact Phuong